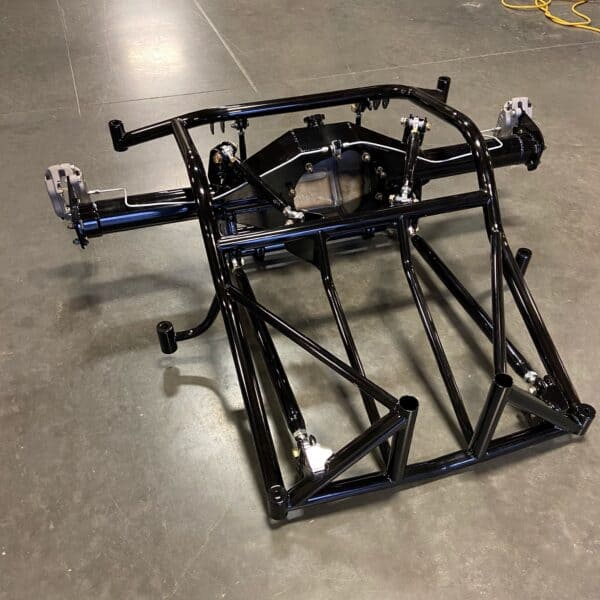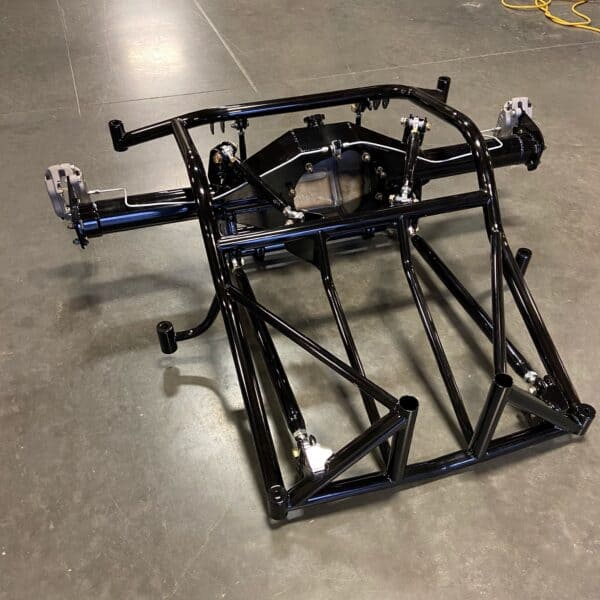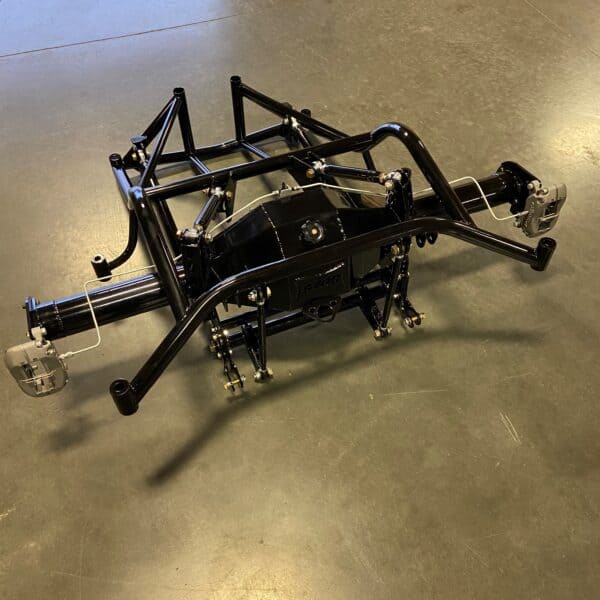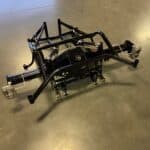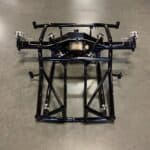 Diagonal 4-Link Solid Axle Rear Cradle for G8 and Chevy SS
$1,897.50 Each - Cradle Only
SVRC Fabricated G8 and Chevy SS Diagonal 4-Link Solid Axle Rear Cradle allows you to have a fully bolt in 4-Link Rear Suspension with tons of adjustability.
Diag. 4-Link Solid Axle rear cradle (only)
OEM Fuel tank has to be removed and cut out brace above where tank was
Fully bolt in Diagonal 4-Link with lots of adjustability for different intersect points
Requires 3″ OD Steel driveshaft to keep clearance to maximum on rear trans tunnel
Uses a 6" Travel Shock at 6.0" ride height
We do recommend connecting the Roll Cage into the Shock Bar and the Upper Torque Boxes for Strength
To be used with 12" wheel 3" bs. Puts inside of 275 tire at 46.5″ and the outside at 74.5″
Uses 3/16″ Brackets with Doublers for Maximum Stiffness
Cradle is Designed with Shock Mount Tabs and Anti-Roll Bar Tabs installed
Optional Fabricated SVRC 9″ Rear End available from us and all components needed to bolt in
Mounting Hardware NOT included
Housing we use is 52.5 housing end to end
Freight, Billed Separately after Checkout.