Racing Chassis and Fabrication Services
When you're ready for upgrades to your race car, or you're ready to build something awesome from the ground up, contact Skyview Racecars where we help turn dreams into reality. From a simple Sportsman Roll Cage to a turn key 25.2 Spec Chassis Race Car, we can help you achieve your performance goals.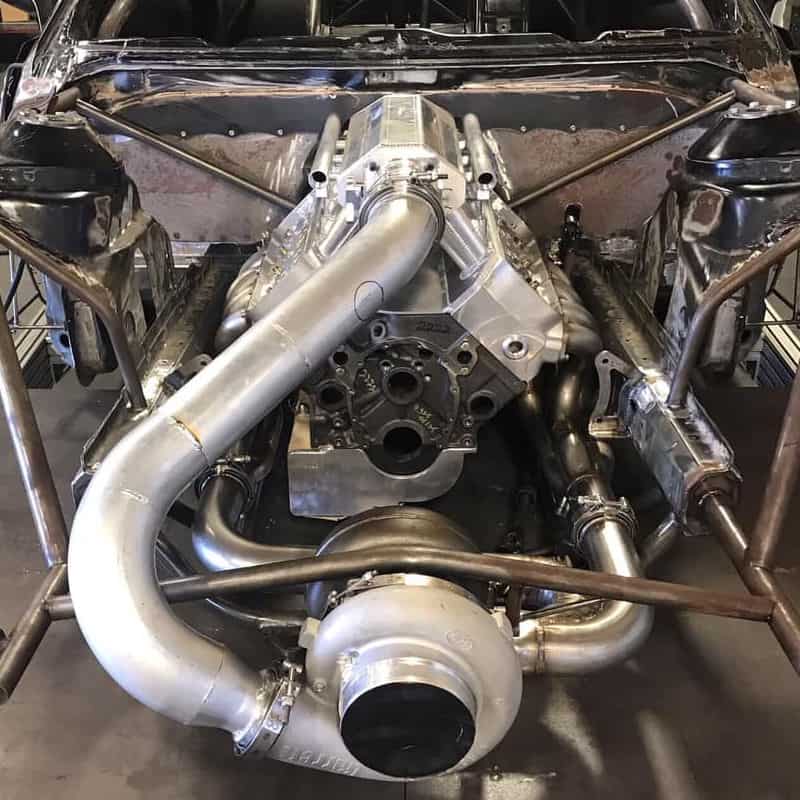 Hot & Cold Side Fabrication
Ready to add a new Turbo or Blower? How about a set of custom stainless steel headers? We got you covered regardless of your preferred power adder.  We not only can do a great looking job, but it'll be functional as well. You see we here at Skyview Racecars don't just "build" cars, we race em' and we work on them.
There's nothing worse than a poorly thought out setup costing you excess time between rounds changing plugs, pulling a transmission, or working on a blower gear change. Do it right the first time and maintenance will be a pleasure instead of a pain!
Ladder Bars, 4-Links and "Stock" Suspensions
Ready to step up your game and start getting some great 60′ times? We can switch your car over to Ladder Bars, a custom 4-link, or even state of the art "buggy" spring setups.
A properly setup, low friction rear end, adjustable mounts, lower ride height and much more can be built to get your car to work and plant the tires like it ought to!  We can set you up with the right shocks, pivot points, lengths and tire clearance – do it right the first time. There's no sense in spending money twice so have Skyview Race Cars build it for you the right way.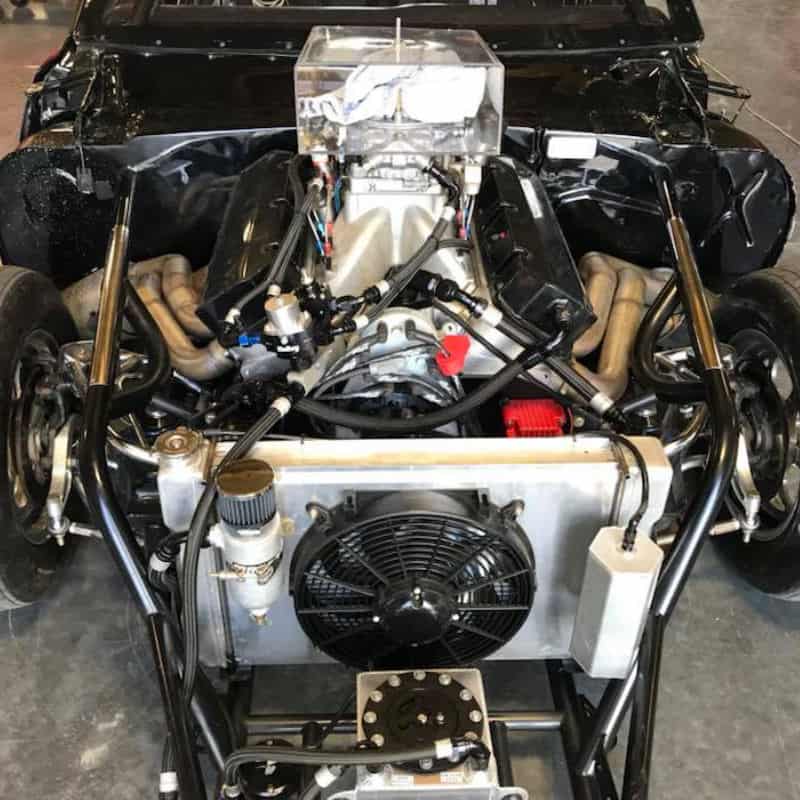 Custom A-Arm and Strut Front Suspensions
Skyview Racing manufactures custom bolt in front suspension systems for C10 Pickups, Camaro's & Nova's or can create a custom design just for your car or truck. 
We've already worked out the details on a number of these setups so they are bolt in (complying with class rules) – they just have to be tied in to your roll cage. Get it done right the first time with the correct shock and spring package, ride height, crank centerline and ground clearance. Make the first time to the track with your car a successful one!
Pro-Touring or Street/Strip? Oh yeah, we can do that too with all the tire clearance you need, special anti-roll, tire and wheel packages to make your car handle like a race car with street manners.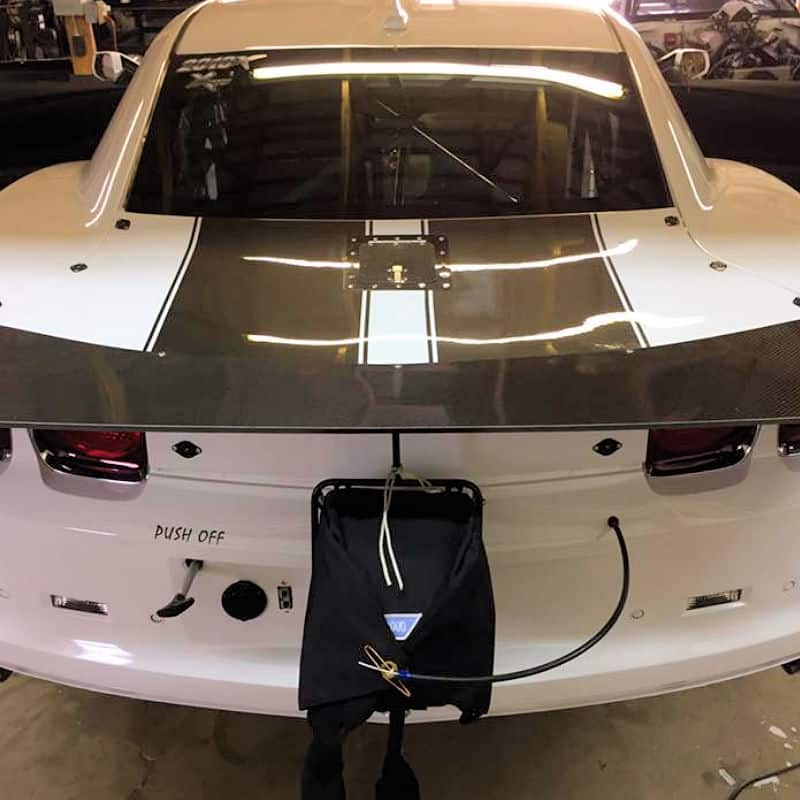 Turn Key Race Cars
Want someone that can take your ideas and turn them into reality? Skyview can do it all for you, from finding a body in white, total chassis construction, paint/body work, engine/transmission, wiring, programming and everything in between.
If you want us to do it all, we can make it "race ready" and we'll even go to the track when you're ready to get you fully up to speed on your new car.