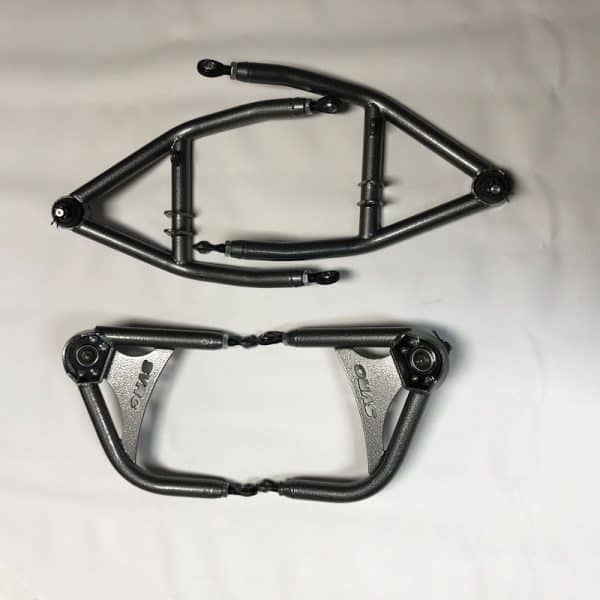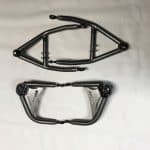 72-93 Dodge D100 Truck Front K-Member
$1,476.38 Each
The Skyview Racing D100 K-Member is a bolt in suspension package for 72-93 Dodge Pickups. Some fabrication work required, but in general this is a bolt in k-member. The factory frame may need to be notched for the steering shaft to clear headers. Line the front  bottom factory holes up with the rear bottom holes on K-member and drill other holes in your frame and the K-Member and it bolts into place. Fabricate new steering shaft.
Complete Kit Weighs 155 lbs Total
Save 175# with our complete kit!!!
Fits 72-93 Dodge Trucks
1.625″ OD 4130 Chrome Moly Steel, Tig Welded
67″ track width
Includes Shock Mounts, Travel Limiter Mounts and Tie Down points
Setup for Rack & Pinion Steering Box
Shipped Powder coated black.
Available with Chrome Moly A-Arms with Adjustable Heim Mounts
K-Member weight 30lbs (less a-arms, shocks,brakes, etc.)
Ships finished with k-member Powder Coated Black, Control Arms come Silver Vein Coated.
Mounting Hardware NOT included.
Ships Truck Freight, Billed Separately after Checkout.
Specifications
Reviews (0)
Applications: 72-93 Dodge D100 Truck Front K-Member
Shock Length: 12-16.9″ Length
Shock Mount: Heim Upper & Lower
Empty K-Member Weight: 30 lbs