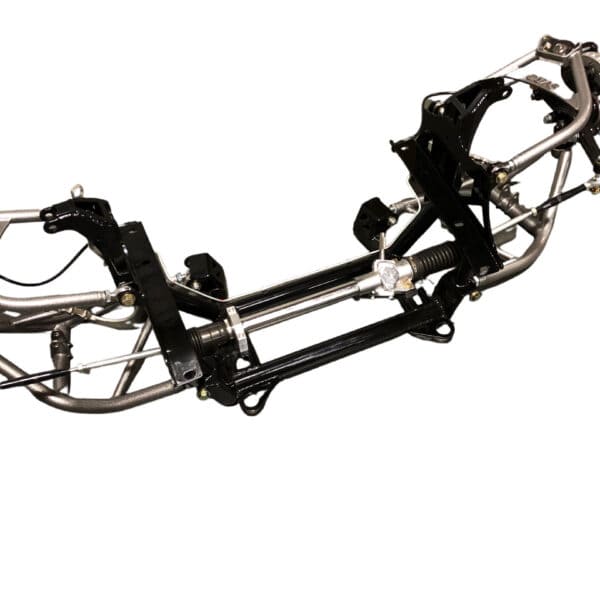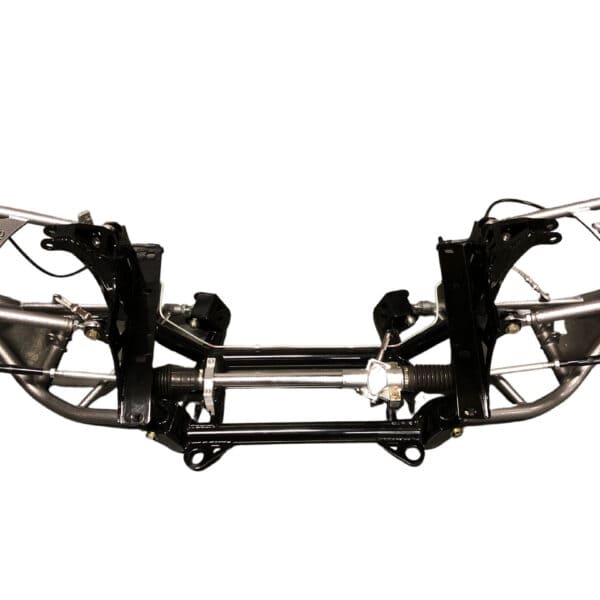 63-87 C10 Truck Front K-Member SVRC-120004
$1,476.38 Each
The Skyview Racing C10 K-Member is a bolt in suspension package for 63-87 Pickups. Some fabrication work required, but in general this is a bolt in k-member. The factory dimples for the steering box and idler arms will need to be removed, and the factory frame may need to be notched for the steering shaft to clear headers. Line the back 2 bottom factory holes up and drill other holes in your frame and the K-Member and it bolts into place. Fabricate new steering shaft.
Complete Kit Weighs 155 lbs Total
Save 175# with our complete kit!!!
Fits 63 -87 C-10 Trucks
1.625″ OD 4130 Chrome Moly Steel, Tig Welded
64″ track width
Includes Shock Mounts, Travel Limiter Mounts and Tie Down points
Setup for Rack & Pinion Steering Box
Shipped Powder coated black.
Available with Chrome Moly A-Arms with Adjustable Heim Mounts
K-Member weight 30lbs (less a-arms, shocks,brakes, etc.)
Ships finished with k-member Powder Coated Black, Control Arms come Silver Vein Coated.
Mounting Hardware NOT included.
Ships Truck Freight, Billed Separately after Checkout.
Specifications
Reviews (1)
Applications: 1963-1987 Chevy/GMC C10 Pickups
Shock Length: 12-16.9″ Length
Shock Mount: Heim Upper & Lower
Empty K-Member Weight: 30 lbs