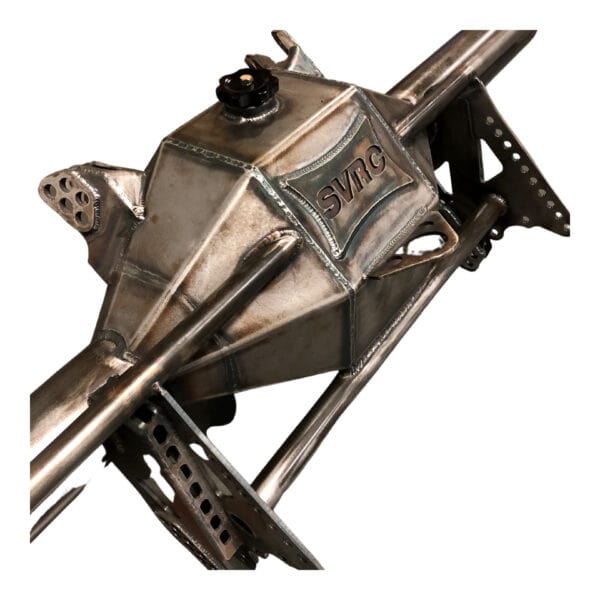 SVRC 9″ Fabricated Rear End Housing – 3.5″ Axle Tubes w/5th Gen Camaro Diag. 4-Link Brackets SVRC-160006
$2,538.00
Designed for use in the SVRC 5th Gen Camaro Kits, this Fabricated 9″ Rear End Housing has the Diagonal 4 Link Brackets Welded on. SVRC 9″ Ford Rear End Housings feature a mild steel fabricated 9″ extreme duty housing has a 3/8″ thick faceplate, 23″ wide Banjo center with internal 3/16″ thick gussets is far stronger than OEM housings. The assembly is precision TIG welded on a jig to maintain perfect straightness and alignment.
3/8″ Thick Faceplate
23″ Wide, 3/16″ Thick Banjo Section
3/16″ Thick Inner Axle Tube Gussets
3.5″ X .250″ Wall DOM Axle Tubes
SVRC 5th Gen Camaro Diagonal  4-Link Brackets
Includes Fill Cap & Drain Plug for Easy Service
Anti-Roll Bar Mounts integrated into Lower Housing Brackets
Includes  Welded Tie Down Points
We will assist with proper overall width for housing prior to build
Ships Truck Freight, Billed Separately after Checkout.